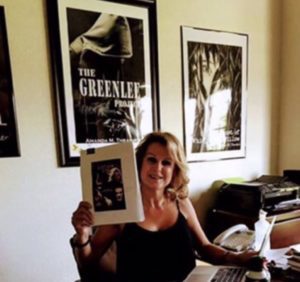 Like most authors, I receive emails from aspiring writers asking about my writing process. Most are referring to being a Panster or a Plotter, and admittedly, I have been both over the years, and some want to know about the writing process as a whole.
Early in my writing career, I took the Panster path. Starting with an idea and simply running with it to see where it would eventually take me. I had a general idea of where I was going, but somehow, my characters always seemed to lead me exactly where I needed to go to finish the story. Writing off the top of my head, having no idea which direction the story would take or end up, did work for me for a few years.
As my writing evolved, that process changed for me. Why? Honestly, I have no idea. I found my self Plotting instead of just running with a storyline. Each time I came up with a potential story, I'd spend time contemplating my beginning, middle, end, plot twist, the how's and if's, the main character, secondary characters, and auxiliary characters. As soon as I could, I'd outline the entire story on paper, making adjustments as the scenes shifted and changed in my mind. Once I started writing the book, I continually referred back to my notes and outline, and have been doing this now for years. I'm comfortable with it, do make changes along the way, and though I've been known to add to it as I write (the outline), it is now the preferred way of doing things.
I don't believe there is a right way or wrong way to write your manuscript, Panster or Plotter. I think you need to find a method that works for you; that keeps you focused, on track, and allows you to finish the project. So to answer the Panster or Plotter question, for me, I'm a Plotter.
Writers are also often asked about their rough drafts. I'm sure we all have quirky things we may or may not do, but here's what I do. I work my manuscripts a minimum of four times before edit, and it seems like a dozen times after that between the two rounds of the edit, accepting or declining the changes and applying recommendations, reread it again, add an outside set of eyes for proofing after layout and last but not least proofing again via my editor once completed. Of course, I'm reading it over and over.
The first draft is the obvious, the rough draft. It's super important, it's the story, and getting it out of your head and down on paper, which can be fun, can also be an eye-opener when you read it for the second time. For this reason, I reread and correct every chapter prior to writing a new chapter. The second time that I go through the entire draft is where I add any emotion that I may have missed the first time around, and I also double check my narration for cadence and flow during this time. It's essential to keep the story moving. Often during the first draft these things can be flat. When I'm reading the manuscript in its entirety for the third time, I'm searching for holes in the story or the timeline that may have been inadvertently missed. Did the character leave the kitchen in one scene only to find herself speaking to her boyfriend in the driveway in the next scene? What? How did she get there? When did she leave the kitchen? Usually, a simple sentence corrects the issue. Example: Sophie walked outside to greet Clay. By the fourth read, I practically know my manuscript by heart and anything that I may have missed, repetitiveness, holes, flow, anything, should jump out as I apply the final polish. At this point, the author's eyes and mind can predetermine what is supposed to be there, and we rely heavily on our editing teams.
Once I've completed the above, the work is sent to my editor, who edits the work and sends it back to me to accept or decline her changes and/or recommendations. It is then sent back to her for a second round. The same process is applied, and once I approve or reject for the second time, we hit layout and proofing all over again. Things appear different once the text has been laid-out in book format and it isn't unusual for editors and proofers to catch different things that might have been missed. Everyone involved is human, have seen the files dozens of times, and our eyes and minds already 'know' what is supposed to be there, and it's amazing how many times we'll correct something automatically in our heads and therefore it is missed on paper. To avoid this, I read the entire thing out loud. Trust me, people walk past my office and I look quite crazy talking/reading away!
It's a process, and it does take time, but if you're currently writing a book, forge ahead. It can be nervewracking, fun, overwhelming, exciting, intimidating, all at once. However, it's all worth it if you have a story to tell or something to say. Eventually, you'll find a process that works best for you; it might take a minute, it took me a while, but you'll get there. Keep writing, have fun, and feel free to keep sending your questions. For those that aren't aware there's a contact page on my website. I may not always have the answers, but I'm sure I know someone who does, and I'll just ask them. 🙂 Have a great day and continue writing!
Text Copyright © 2019 Amanda M. Thrasher