Author Amanda M. Thrasher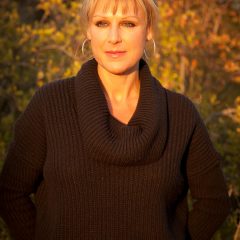 Author Amanda M. Thrasher was born in England, moved to Texas and resides there still. Author of picture books, middle-grade chapter books, early readers, and young adult pieces. Additional work includes a graphic novel written specifically for the Texas Municipal Courts Education Center, Driving on the Right Side of the Road program (DRSR), titled What If . . . A Story of Shattered Lives, which was adapted into a reader's theater.
Amanda, a multiple Gold Recipient of The Mom's Choice Awards® (MCA) for YA, General Fiction, and early reader chapter books is also a Readers' Favorite International Book Award winner for YA Social Issues, an NTBF winner for YA and General Fiction, and she was awarded a New Apple Literary Award for YA and general fiction. As the Chief Executive Officer at Progressive Rising Phoenix Press in additon to her other duties, Amanda assists authors with their work and shares her writing and publishing experience with them.
Her latest release, CAPTAIN FIN, was based on a contract to adapt a screenplay into a novel for the director, actor, and producer Kevin James O'Neill. She continues to speak and share her work with children and adults of all ages, conducts workshops, writes a blog, and contributes to an online magazine. Her next WIP is the sequel to CAPTAIN FIN and the fourth installment of the Mischief Series. 
The Mom's Choice Awards® (MCA) evaluates products and services created for children, families, and educators. The program is globally recognized for establishing the benchmark of excellence in family-friendly media, products, and services. The organization is based in the United States and has reviewed thousands of entries from more than 55 countries. Around the world, parents, educators, retailers, and members of the media look for the MCA mother-and-child Honoring Excellence seal of approval when selecting quality products and services for children and families.
The International Readers' Favorite is one of the largest book review and award contest sites. They have earned the respect of renowned publishers like Random House, Simon & Schuster, and Harper Collins, and have received the "Best Websites for Authors" and "Honoring Excellence" awards from the Association of Independent Authors. They are also fully accredited by the BBB (A+ rating), which is a rarity among Book Review and Book Award Contest companies. 
The NTBF, North Texas Book Festival, assists schools and public libraries with literacy programs in North Texas. Since its inception, it has awarded more than $45,000.00 in grants to deserving programs.
Author school visits, workshops, book signings, media requests, or signed copies: Amanda M. Thrasher

Mom's Choice Award Names Greenlee Project Among the Best
Womans Essence Magazine  (Amanda M. Thrasher P51)
To visit the Mom's Choice Award page, click on badge below.