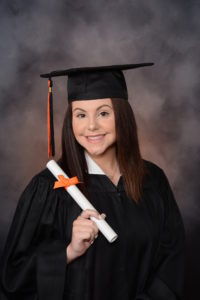 There is no question that this virus, COVID19, has affected everyone. Excluding those that have lost a loved one, our 2020 graduates were hit hard—robbed of their regular celebratory prom and graduation events.
Many schools are putting together outside graduation commences so their seniors can walk in their cap and gowns and receive their diplomas. Rules are stringent, as one would expect, but seniors at least will have somewhat of an unusual, at best, graduation experience to remember. My daughter's school is holding their ceremony outside in the football stadium. Lauren, my daughter, has decided not to walk.
I was worried that Lauren would regret this decision and talked to her extensively, as did her dad, sister, brother, and all of her friends. For a second, I thought she might change her mind, but she held firm and has decided not to attend the ceremony and walk. Her reasons are admirable, honorable, and as her mom, make me so proud.
Lauren: "Why would I do that and put him at risk?"
Who is she putting at risk? Well, my dad, her granddad. He is eighty-five years old, suffers from COPD (has never been a smoker), and over the past five months, Lauren has witnessed his multiple hospitalizations. By the way, he lives with us, and I'm 100% convinced this played into her decision making despite our objections to her missing her own graduation.
"We'll wear masks and use GermX," I explained, but it didn't matter.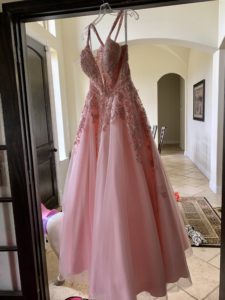 "Granddad won't go, he'll stay here, and we'll film it for him," but she didn't waver.
"It's not worth it," she said. "With over two thousand people if most show up, masks off for photos, he's at risk."
She's right. Texas had over 1,800 new cases Saturday and 33 deaths. Healthy people would likely be fine, but he would not; he's at high risk for sure and certainly would not survive exposure.
Lauren has always been one of a kind and walks to the beat of her own drum, but I can't begin to tell you how proud of her I am for this selfless act. An eighteen-year-old young lady who loves and respects her granddad and puts his health before herself, that to me, seems wise beyond her years. Proud momma moment.
Copyright © 2020 Amanda M. Thrasher