"Tis the Seasons," as they say, but there's a noticeable difference in the stores. The usual hustle and bustle of people rushing around, stores packed with goodies, and people standing in long lines shoulder to shoulder getting irritated aren't the norm this year. Christmas music echoing in the background, intended to put shoppers in a festive mood, doesn't appear to help. The toll 2020 has taken on people's lives can be felt everywhere, especially now, during the holiday season.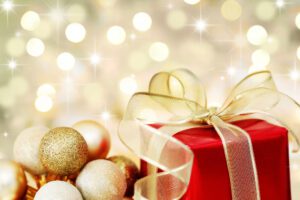 I would venture to guess most people have shopped online while preparing for the holidays; I'm guilty of this myself. It's convenient, most of the time you can find great deals, and let's face it, one doesn't have to deal with any crowds. Unfortunately, though, as we come down to the wire, shipping dates have expired to receive packages in time for Christmas, and all this shopping online has hurt local stores.
I've left my home to shop for groceries, but for the most part, because my daughter did contract COVID while in school, I've been staying close to home; shipping dates forced me to reevaluate how I wrapped up my gift shopping. We're close to a large city, where you can find everything, but our town is smaller, even though we have a couple of chain stores. One of these chains is one of my favorite places to shop.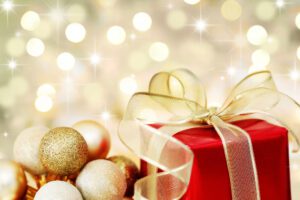 Keep in mind this store is a national department chain store, but I couldn't believe what I saw when I entered the doors. The shelves were bare! I asked if they were going out of business, but they insisted that they were not, that the shortage of items was due to fulfilling orders online. This explanation made sense to me but didn't seem to convince some of those asking the same question. I'd honestly never seen a department store look like this unless they closed down, so their suspicions made sense.
I noticed most registers had signs in front of them stating 'register closed,' and there were long lines at the open ones. I was shocked to see multiple employees wandering around, and when customers asked them for help, they would actually reply, "I can't help you; this isn't my department." What???? You barely have a department left. I'm sure they have a reason for doing this, but I can assure you, as a customer myself, it didn't make sense to me, and I can't imagine it made sense to anyone else.
To say I was shocked at how empty the store was, is an understatement, and I was disappointed by the employees that wouldn't assist what customers they had—it would appear they needed all the customers they could get (and many of those in line and wandering around that were asking for help were elderly). That moment forced me to recognize that it was time to get out of my comfort zone and physically start shopping again, or we could lose even more of our favorite businesses and stores than we already had.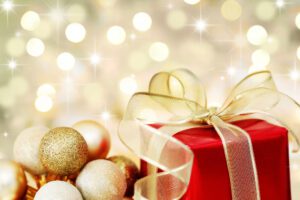 2020 has taken a terrible toll on everyone. Too many lives were lost, numerous businesses closed down, trade affected; ours was no exception. Because so many lost so much, one feels guilty celebrating with family at all. Our family will focus on the reason for the season, getting back out there and helping our local economy, and doing what we can to help those around us. Like everyone else, we can't wait to put 2020 behind us and bring in a fresh new year. Surely things can only go up from here.
That said, I'd like to "Wish you a very Merry Christmas and a Happy New Year," and to say, "Please get out there and shop!"
Copyright © 2020 Amanda M. Thrasher