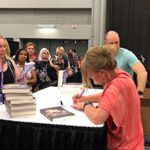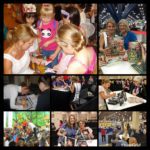 Writers and authors are often seeking advice regarding marketing their work. As an author, I'm no exception to that rule. After all, in today's world, who doesn't need a little extra help? Most authors realize that marketing their work is no longer a choice; it is a mandatory part of the sales process. Also, most authors have read or heard it all before, but sometimes hearing the same tips from a different voice clicks in a different way, and those tips become useful tools. I'm not sure there are any secrets out there; most techniques seem to be a combination of common sense and consistency. Yes, there are fads, but like most fads, the same goes for author tricks, they come and go. I'm sure every author is familiar with or already does the things I'm about to share. For you, we're on the same page, but if you're a writer starting out, don't be afraid of marketing, we're all dealing with it.
Many authors that I work with aren't comfortable with marketing as a whole. They cringe at the word or immediately fear marketing means additional dollars have to be thrown down on the table. Sometimes useful marketing tools are expensive, such as hiring PR firms or purchasing advertisements in popular trade magazines. Add space is always costly. However, authors typically find ways to spread the word about their work without spending horrendous amounts of cash. The most important thing any writer or author can do is something – something each day that keeps their name or title out there in the universe and keeps them moving forward or provides some kind of social media exposure.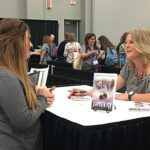 Everyone knows that building a social media platform or fanbase is crucial, but we also know that followers that engage do not always purchase the authors work. You can have a large fanbase, lots of followers, likes, and engagement with your fans, but have limited sales. Connecting with your fans is crucial whether they purchase your work right away or not. You are building relationships that readers enjoy, and this costs zero dollars if you're doing it on social media. There are several platforms out there, and at least one should fit your lifestyle. I'm old-school and stick to the three basics FaceBook, Twitter, and Instagram.
Of course, writers these days already have websites, write a blog, have a YouTube channel (I don't, I lack in that area), book trailers, swag, speak as much as possible, attend as many events as they can, and they do put out press releases from time to time, often paid. I like to use a company called 24/7 Press Release. They have many price tiers available. I've found, and I've used all of them, that the mid-tier press release is received well by the media outlets during distribution. However, there are multiple services out there that you can choose to use.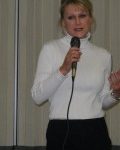 Less is more, and keeping things simple works best for me. Each author has to devise a strategic plan that works for them and their lifestyle. Lifestyle is an important factor. I'm a wife, mom, nana, author, CEO, and my teens are active. It's ridiculous for me to pick a marketing platform that requires hours of attention. It will not work. Less and simple is best for my lifestyle.
If you're uncomfortable with marketing as a whole, being comfortable with your work automatically gives you something to talk about on any platform that is available to you. Sharing what you know, the content of your book provides awareness about the subject matter or title of the book that you wrote. Confidence in your work offers ways to introduce your book to multiple niches. You don't have to start fishing for content to promote your book or try to create catchy sales pitches; you already know everything about the topic that you need. Again, keeping it simple with something you already know.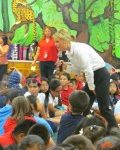 I often write YA's that provide gentle life-lessons throughout the pages. I'm grateful that teens do like the work, but the books could also appeal to the tweens and teens parents, educators, youth group leaders, book clubs, and even homeschool providers. It's not unusual for me to bypass the tweens and teens, my target niche, and gear my marketing efforts toward the other niche groups. For example, my YA The Greenlee Project, which focuses on bullying, I actually target adults. "Bullying can affect any kid anywhere at any time; would your child tell you if they were a bully victim? Greenlee Lynn Granger is about to find out how easily social media can be used as a malicious tool: a normal teen one day and ruined the next! Parents, teachers, educators, and youth group leaders, The Greenlee Project, a multiple award-winning book, is a must-read for your tweens and teens. Pick up here: link." I could have easily changed the verbiage to address tweens and teens, but the impact of the message hits the adults harder than the kids.
Regarding sales and making sales, it's always tricky, but the first step is believing that your book is worth the dollars that you're charging. Don't be afraid to announce that your books are for sale, and to include a buy link. I use a simple bitly link, and it works well. When you run adds, add a where to purchase the book, and if you put promo videos together (I do love these), always include buy links.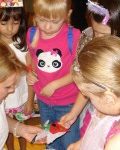 I do offer discounts, but I do not give my books away on retail sites for free, this is a personal choice. It costs thousands of dollars, plus my time, to produce these novels and I always ask myself, "Would you walk into a store and expect to walk out of it with that item for free?" Of course, the answer is always no. Or, "Would you order a meal and expect not to pay for it?" Same thing. Services and products aren't free. Why should your book be? The exception to this rule, for me, is during the Texas Librarian Association Conference. TLA is a large trade conference, five to seven thousand librarians, teachers, and buyers are present. Putting titles into their hands is imperative. By and large, they do not purchase books while at TLA but look for fresh new titles. At this event, I sign and put books into their hands by the hundreds per title. It is one marketing expense that I save for and value the experience every year.
A significant part of ensuring a title is successful occurs behind the scenes. Setting up the title correctly in the first place — metadata, including author name, bio, keywords, book description, and selecting Bisac codes for your categories, keeping them specific. Most platforms today will walk you through it, but the more information you can list about your book behind the scenes is for the best. Even if you set up the title correctly, ask for a purchase, contain a sales link, and promote daily, there still aren't any guarantees.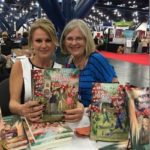 I've witnessed authors do everything right: produce professionally edited and designed books, hire PR firms, spend money on advertisements, hire social media experts, enter and win prestigious award competitions, write articles for popular large magazine circulations, and still sell minimal units. I've also seen authors with poorly written work sell thousands upon thousands of books. Fair has nothing to do with it, and neither does the experience of the author. Luck no doubt, if you believe in that, seems to have a hand in it.
One can never tell which story or book an audience will connect with, but it doesn't matter. Writers are going to write; it's what we do. It takes one person to tell the right person about your work. The spark that starts a fire, and you have no idea who that one person is, and again, it doesn't matter because you're going to continue to produce work that you love to write regardless. Marketing budgets are helpful, but in truth, most people do not have a very extensive one. You can still market relatively well on a limited budget. It's not the size of your budget that counts; it's how you use your time, the platforms at your disposal, and most importantly, how often you market yourself – consistency. So forge ahead. Write and produce professionally edited and designed books, and love every second doing it. Otherwise, well, what's the point?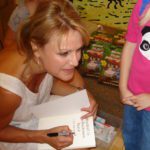 Feel free to visit my site and take a peek around. Please let me know if you have any questions, thanks so much! – Amanda M. Thrasher