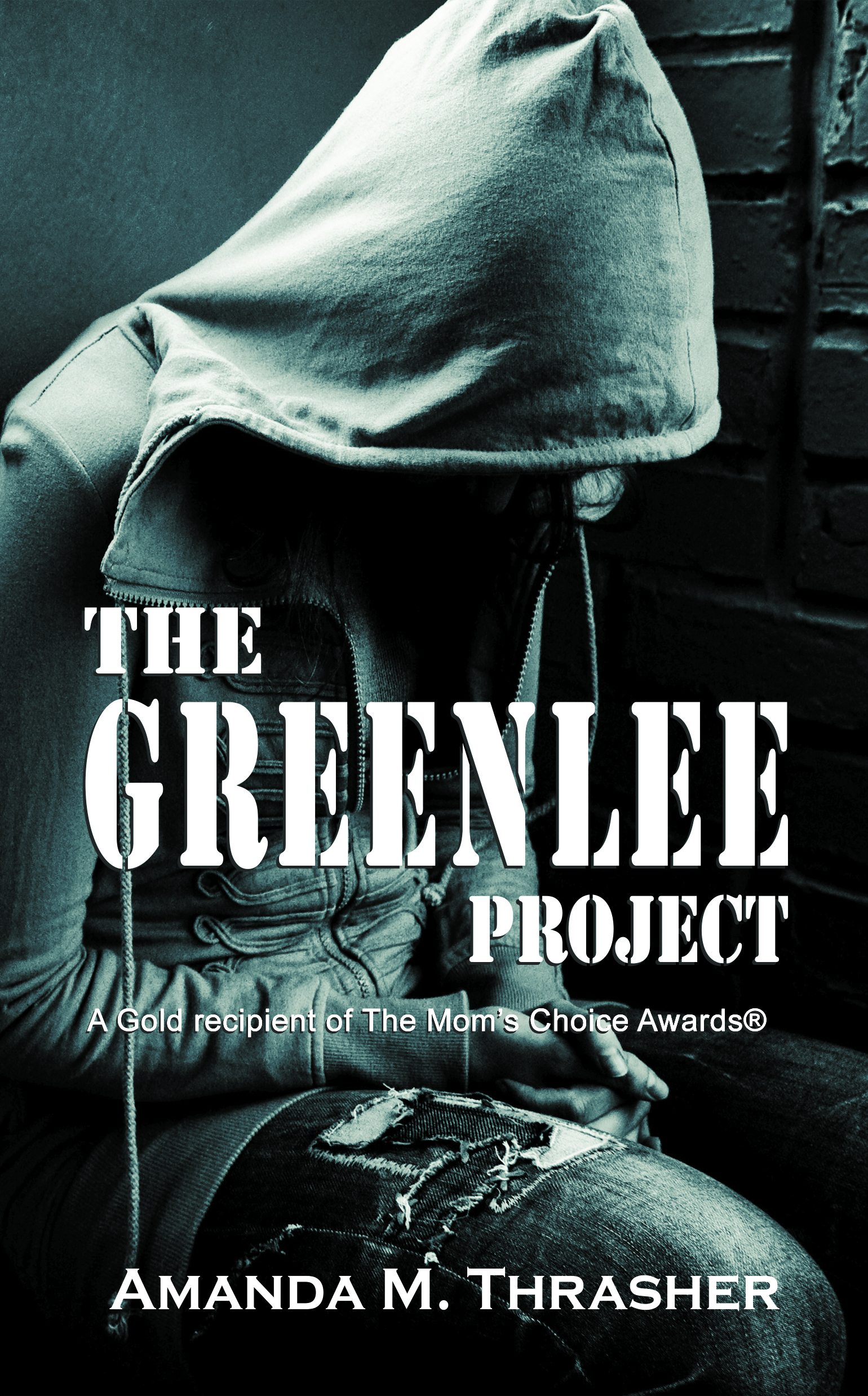 The Greenlee Project, a book about the consequences of bullying and cyberbullying is a Gold Recipient of the Mom's Choice Awards, the 2017 International Book Award Winner for YA Social Issues, and won the first place at the 16th annual North Texas Book Festival (NTBF) for YA and General Fiction.
Greenlee Lynn Granger is about to find out how easily social media can be used as a malicious tool: a normal teen one day and ruined the next. Who knew a boy's affections would turn her life into such a nightmare? Becoming a designated 'project,' a joke in front of the whole school, turns Greenlee's life upside down. Relationships with her family and friends strained, she is forced to make mature decisions. Greenlee knows her choices will determine the future of her abusers. An emotional glimpse into the reality of cyberbullying. The Greenlee Project showcases the all-too-common anonymous and cruel betrayals of others through social media, of such magnitude that it devastates a young teen, her friends, family, and the community. Cyberbullying affects not just the victims, but everyone around them. After being the target of cyberbullying, what Greenlee does next is shocking.
The Greenlee Project has an extensive study / educational guide for multiple grades available which is designed to accompany book and provides educators (middle school on up), youth group leaders, councilors, and others a valuable resource when dealing with bullying or cyber bullying. Also ideal for language arts or creative writing classes. It is available for purchase in a bound version or maybe downloaded for free to accompany the book. For information contact the publisher at: contact@progressiverisingphoenix.com

Discussion questions inside The Greenlee Project, a fictional book with real-life experiences, provides an opportunity for teens and tweens to discuss their lives and issues that are happening around them. These discussion questions are an outlet for teens and tweens to understand more about how actions have consequences and how decisions can impact others, good and bad.
What character did you identify with and why?

Do you think Greenlee is at fault for anything that happened to her during The Greenlee Project?    If yes, why?   If no, why not?
Do you think Clay or any of the characters in involved in T.G.P. should have had legal charges brought against them?
Do you think the suspension from the football team, was punishment enough?
Are situations in T.G.P. similar to real-life situations that you know of in your school, and if so, what are you willing to do?
What other ending(s) could this book have had?
What do you think Clay regrets the most?
In addition to the actual acts of T.G.P. the brutality that followed, verbally, made you feel what? Nothing? Empathy? Sad? Angry?
Do you think Laurel and her friends should have been punished?
If social media hadn't  played such a huge role in the situation, would it have gotten as out of hand?
What concerns do you have regarding social media?
Can you recognize a cyber bully?