Social media has played a huge role over the years desensitizing kids to bullying acts that occur both physical and verbal. Behavior once considered unacceptable has slipped into the realm of socially acceptable, not only in teenage circles but often in households all across the world. Watering down meanness and turning it into humor is unsettling to me as a parent.
Outrageous name-calling or verbal onslaughts for the sake of the latest trend or lingo, can often turn conversations into subtle attacks that can cause harm and inflict damage in less than ten words. Especially if one has no idea how fragile the other person on the receiving end might be. Words and rumors causing reputations to be ruined, individuals isolated, and unfortunately, too many times we're witnessing the unthinkable when tweens, teens, and sometimes even adults take their lives without a solid punch ever being swung. Weapon of choice these days? Phones mostly, but bullies aren't limited to those, tablets, and the ol' desk top still works as well.
Teen language and lingo is so foreign to me, it changes daily,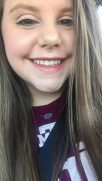 and I have two teens still at home. It often sounds like slang bombardments with laughter attached. "I hate you." "Everyone hates you." "No one likes you." "Drink bleach." "Kill my self." And I hate this one, "Kill yourself." "Do it!"
If questioned the standard answer is the same, "I was just kidding," or "It's a joke." Alternatively, "I didn't mean it!" But unfortunately, fragile teens will take those type of words literally to heart. It wears on them and breaks them down. One has no idea of the fragile state of mind of young teens, many who are legally medicated without others knowledge.
According to the CDC, suicide is the third leading cause of death among young people, resulting in about 4,400 deaths per year. However, for every successful suicide, there are at least 100 suicide attempts. Unfortunately, many of those are related to bullying. Cyberbullying is experienced on some level by many kids today. Kids are killing themselves because the bullying is torturing them and affecting them to such a degree they'd rather be dead. How disturbing is that! Again, no one can tell how the fragile state of mind is of the child on the receiving end. Disturbing.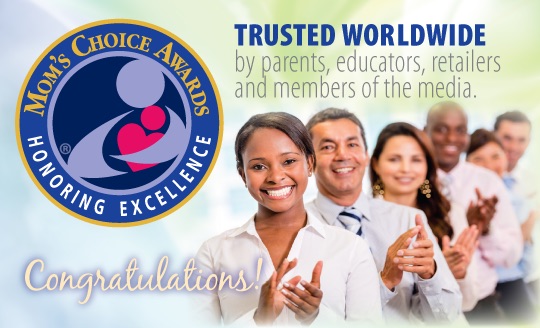 I was inspired to write a book that addresses bullying and teens, The Greenlee Project, it's a MCA® winner for YA and General Fiction and has been named among the best in family-friendly media, products, and services by the Mom's Choice Awards®. It also won for YA and General Fiction at NTBF. The Greenlee Project demonstrates the effect of using social media negatively. How it affects the victim, family, friends, communities, and even the bully or bullies that are sending the damaging texts. So-called good kids, unexpectedly, become the so-called bad kids. How? Easy, one touch of a button; send!
During my research for The Greenlee Project, I observed teens on different campuses, sat at football games and in cafeterias with the teens. Visited libraries, and interviewed teens, teachers, parents, and counselors. I have teens of my own, and my house is often full of kids. But I can honestly say I was shocked about some of the things I learned during my research.
We all know that bullying has existed for years, but no one will argue today it's a different world. Social media can put the victim on a public platform delivering the maximum amount of damage within seconds. It spreads like wildfire.
We can't take away nor do I suggest taking away devices. But be vigilant. Watch your teens. Bullies pick on kids of all sizes and economic status. They do not discriminate and most victims, once tweens or teens, do not openly share their feeling of being abused by other kids. If you're looking for a book that will open up a conversation about this topic, girls, and boys, read The Greenlee Project with your teen. I gurarentee emotions will brought to the surface and a discussion will start. There are even discussion questions in the back of the book to assist with the topic. Don't wait. Bullies come in all shapes and sizes.
Greenlee Lynn Granger is about to find out the meaning of technology used as a malicious tool: a normal teen one day, and ruined the next. Who knew a boy's affections could turn her life into such turmoil? Becoming a designated project, a joke in front of the whole school, turns Greenlee's life upside down. What she does next is shocking. An emotional glimpse into the reality of cyber bullying : cruel betrayal of such magnitude devastates Greenlee. Greenlee knows her choices will determine the future of her abusers. Her relationship with her family and friends strained, she's forced to make mature decisions. Cyber bullying affects the victims and everyone who surrounds them. What a waste: what path will Greenlee, her persecutor, and family take?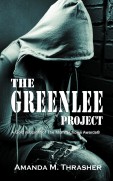 We have all seen the devastating and lasting effects upon children, teens, their families, and the community as a whole, due to bullying and cyber bullying. This book sheds light on the impact that the bullying act has not only on the victim but also on the families of the victim and the bully, teachers, communities, friends and the person acting as the bully. Greenlee's strength, courage and determination to stand up and right this grievous wrong is encouraging and inspiring. Greenlee could be any girl, anywhere, in America. And Clay Monning, a star athlete, could be any parent's great kid. Peer pressure, bad decisions with horrific consequences, changes everything for both of them. Good kids, turned bad. How? Social media.

Reviewed by Stephen Fisher for Readers' Favorite

The Greenlee Project by Amanda thrasher is a brilliantly written story about a selected few students who are considered to be the B.P. (Beautiful People) who truly believe that it is they who run the high school that they attend in today's electronic society. The story begins with Greenlee Granger, a fourteen-year-old girl who is going through a huge social dilemma at school. After her father drops her off at school, instead of going inside, she decides to take a long ride on a public bus. Time doesn't seem to exist until she finally gets let off, God knows where, in a town 20 miles away. She finally gets back to reality and calls her father to pick her up.

From here the story unfolds as you get to know her circle of friends and social status, as well as the cute new boy that just transferred to her school. Clay joins the football team because he was the star quarterback where he came from. Now he has to prove himself and make the team. When it comes time for him to be initiated, he is allowed to decide the ritual, and sets out to make it a memorable one, so he proposes "The Greenlee Project." The only people that can know about the initiation are his new team mates. That is until queen bee, Laurel, sets her sights on Clay as well.

Amanda Thrasher does a superb job of describing the intense situations that arise when the elite crowd's attention is threatened by those that they feel are beneath them. Ms. Thrasher also delivers the pressures that the B.P. experience to maintain their status quo. All of her characters are well developed and, by the end of this powerful story, Amanda adds some unexpected surprises that really put a twist in the outcome. The Greenlee Project is an eye opening, powerfully written book that I highly recommend for teenagers, faculty, and parents. Well done!

Author Website Amanda M Thrasher

Back to school is right around the corner; some kids have already started the new school year, while others make final preparations. Usually, it's an exciting time, but some kids dread the thought of going back to the place they feel the most insecure or where they're an easy target for others entertainment. Bullying comes in all forms such as verbal, physical, isolation, and bullies themselves are often hard to identify. Sometimes they're the stranger in the shadows, others, they're the most popular kids on campus, and sometimes they hide behind being kind and respectful. But these days any kid given the right circumstances such as being in a group egged on by their peers, hiding behind a device, can feel empowered, and become hateful or bolder in their word choices than they normally would to others.