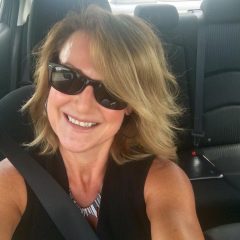 I am a writer first and foremost, author second to that. If you know me or have heard me speak, I have made this statement on multiple occasions. The writer's goal is to evoke emotion. To ensure the audience smiles laughs, cries, becomes angry or hurts for the characters that make up the story line. All writers/authors hope to fulfill this role successfully. Success can mean many things; dollars as in unit sales, emails from fans, parents, and aspiring writers, book signings or even requests for paid speaking engagements.
My intent as a writer/author has never changed. To deliver, regardless of how horrific the topic, stories that have beautiful endings. Why? I just like them and believe we do not have enough of them, therefore choose to create stories or pieces that have them. I am a visual writer, so laying out scenes that allow my audience to see what I see in my mind's eye is important to me. If the reader of my work can visually see in words each scene and take away from it the message I had intended to share, then I feel as if it confirms that the characters and the story line that I had written worked well and unfolded in such a way my job was successful. As long as the audience love the characters that you, the writer, create, that is the best gift an author can receive.
Developing a style is important. I have been called a whimsical poetic writer. I can honestly say there was a time that I did not even know what that was, but I do now thanks to my mentor, Anne Dunigan. Her words are like gold to me; I trust her, especially when it comes to my work. Taking an interest in my work when she didn't even know me, over the years, she has become my mentor, editor, Acquisition Editor Consultant, and most importantly I am proud to call her my friend.
I do not know if my style will change; time will tell, but I hope not because whimsical poetic has such nice ring to it. My delivery of each story varies according to the age level that I write. Elementary chapter books: always a beautiful place to escape, funny and entertaining. Middle school: action, mystery, friendship, yet still end with a fair resolution, and certainly hope to pull off one that the reader would not expect.
The Greenlee Project: an intense book that deals with bullying and cyber bullying. Thought provoking and certainly stirs all types of emotions across the board. True to my style, the ending a twist but beautiful surprise. Some have said a shocking but wonderful surprise.
I believe writers must do two things to find their voice and keep it: (1) Quit giving it away in the first place. Take back ownership of their work, meaning, interview your editor. They should work in close collaboration with you, but not take over your work. Find the right editor and copy line editor and build a relationship that lasts for years. It truly is the best way for a consistent writer. Finding a good editor can take years. (2) Write work that stirs emotion within you, and worry not what the market says. If you, the writer love it, someone will like it. Find your voice and keep it. After all, it is yours.