As 2015 comes to an end, I look back with mixed feelings; bittersweet. On a professional level, company wise, we had successes of such a magnitude that only those close to us could appreciate what we truly accomplished.
Positioning our company in such a way it will survive the tumultuous ups and downs of the industry, while continuing to provide benefits for those on our label that they could not obtain on their own. Pending approval, new works, our authors will always have a place to call home. Most of the authors we represent are award-winning authors. 2015 we added forty five new titles, assisted all authors with promotion and sales, shared and offered their work for review, filled store orders, spoke at and sponsored conferences, and yet still managed to write and complete our personal work(s).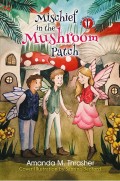 The company is in a position where I can finally have the freedom to feel excited about my pieces again. I know with 100% certainty that no one can write my stories like me, and I can't write their stories and shouldn't, since it's all about the author's voice. Defining your voice, value, and your worth is half the battle.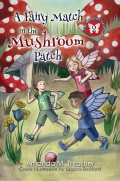 On a personal level, I had the most incredible moments and at times the most heartbreaking. Both worth enduring, though I would not wish the heartache part on my worst enemy. However, highs' and lows' are a part of life. Depending on how high you go will depend on the choices you make.
Most disappointments revolved around things I had no control of, and that for me is always the worst part, having no control of the situation or choices made on my behalf. I have learned that if I can not control something or even if I can, there is no point worrying over or about what might be. It has taken me years to get to a point where I can let things go, no kidding, years. I recite these words daily. "If there is no solution to the problem then don't waste time worrying about it. If there is a solution to the problem, then don't waste time worrying about it." –Dalai Lama XIV
Regarding 2016,  on a personal professional level, I am excited and ready to get started. Progressive Rising Phoenix Press, yes, always on my mind. However, so is my personal work. I do not know why my little fairies touch people the way they do, but they continue to do so. I think it's because they're so sweet, the characters. I know people still enjoy them because even after all this time, getting book three out there in-between Greenlee, Gator, and Progressive, I still receive letters and emails about how much people enjoy them and questions about the third book.
So that said bring on 2016! I wish you all a successful and prosperous year. Take risks, jump! I know I will. Taking risks, takes courage, but if you'll never have to look back and wonder if you should've or could've. Write that book.
Copyright © 2015 Amanda M. Thrasher